Rumor Patrol: J-Lo And Cameron Diaz Catfight? Jesse James Cheated On Kat Von D?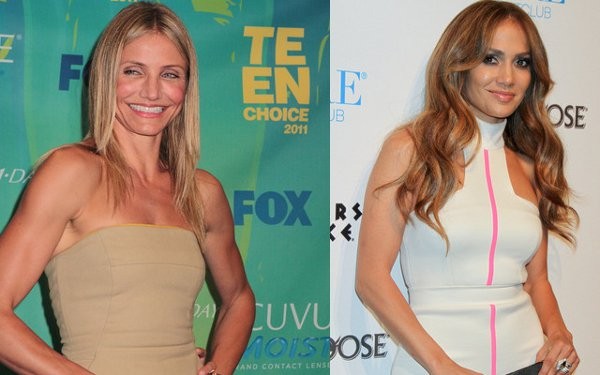 You can't go one week without hearing a ridiculous story involving some of your favorite celebrities. Thankfully, the Rumor Patrol is here to sort out what's real and what's fake.
J-Lo And Cameron Diaz Fight It Out: In Touch Magazine reports that stars Jennifer Lopez and Cameron Diaz are battling on the set of What To Expect When You're Expecting. Diaz is described as "low maintenance," and is getting fed up with Jen's diva-like demands.
Verdict: False. A representative told RumorFix that the two are good friends. In fact, GossipCop reports that the two were never on the set together - as they filmed their parts of the movie at completely different times!
Jesse James Cheated - Again: After his infamous break-up with Sandra Bullock and the cheating scandal that followed, many just assumed that Jesse cheated on his new squeeze Kat Von D.
Verdict: True? According to Kat Von D, Jesse totally cheated on her. She wrote on Twitter, "No, my next book will not be about my cheating ex. There are way too many positive and inspiring things to write about instead."