Rumor Patrol: George Clooney's Best Man, Rob Kardashian Joins The 'Biggest Loser,' More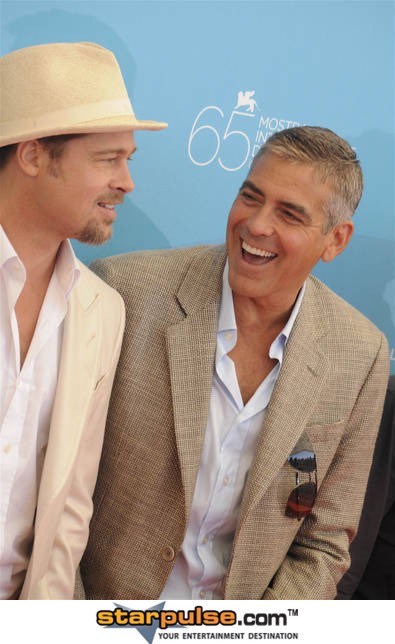 You can't go one week without hearing a ridiculous story involving some of your favorite celebrities. Thankfully, the Starpulse Rumor Patrol is here to sort out what's real and what's fake.
Brad Pitt Will Be George Clooney's Best Man: Rumor has it George will chose his A-list buddy Brad as his best man for his upcoming wedding with Amal Alamuddin, George's aunt told the Daily Mail, "I would say he'd choose Brad Pitt for his best man. They are good friends, I would think that's who he'd choose." His aunt also claimed the pair was eying Italy for their wedding.
Verdict: Leaning True. Aunts generally don't have intimate knowledge of wedding plans, but Pitt must be in line for best man. While some may believe George would opt for a quieter ceremony, keep in mind he just had a star-studded engagement party earlier this year. George does have a home in Italy as well – but we haven't heard any confirmation on either piece of this story, so we can't give it a "true" verdict.