Rumor Patrol: Donald Trump Cheating? Richard Simmons Sick? 'Real Housewife' Suspends Waiter Over $2?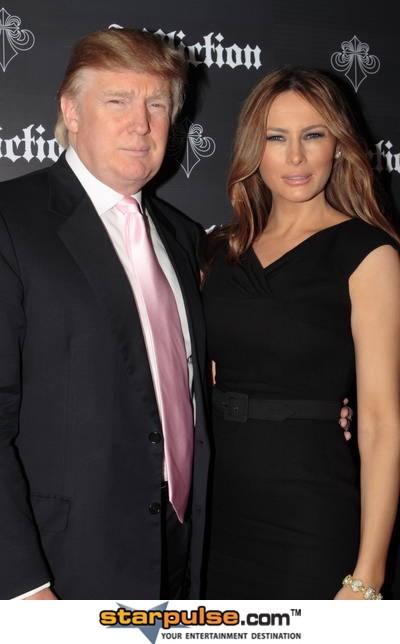 You can't go one week without hearing a ridiculous story involving some of your favorite celebrities. Thankfully, the Rumor Patrol is here to sort out what's real and what's fake.
Donald Trump Cheated On His Wife? TheDirty.com first reported that "The Don" cheated on his wife Melania Knauss while she was pregnant. The lady he cheated with? Adult film actress Stormy Daniels!
Verdict: False. According to GossipCop, a Trump representative quickly refuted the rumors - which one would suspect. However, Stormy Daniels came forward and denied the rumors as well - and as we have seen in the past, adult film stars love publicity and are usually happy to come forward saying they slept with a star! The nail in the coffin came when this rumor was wiped from TheDirty's website. We think that they (rightfully) received a legal notice with some Trump letterhead.
Richard Simmons' Health Troubles: Fitness guru Richard Simmons made an appearance on Dancing with the Stars to help whip Chaz Bono into shape. Soon after, viewers took to the internet to post their worries over Simmons' health due to his gaunt appearance.
Verdict: False. Richard Simmons does look thin, but it's a "healthy thin." His rep Tom Estey told E! Online, "He is completely healthy, happy and fit as a fiddle. He's happy, everything with him could not be better."
Lisa Vanderpump Suspends Waiter Over $2? Real Housewives of Beverly Hills star Lisa Vanderpump suspended a waiter over a $2 discrepancy!
Verdict: True. However, there is more to the story. As Lisa told RumorFix, the waiter added the money to his tip without a customer knowing - and the customer raised hell when she found out in her bank statement. "Even though it's only $2, it's despicable. It's something I take very seriously," she exclusively said to RumorFix. We happen to agree - stealing money from customers, no matter how much, is a big no-no!