Rumor Patrol: Cory Monteith Planning Proposal, Miley Cyrus And Chris Hemsworth's 'Tense Reunion,' More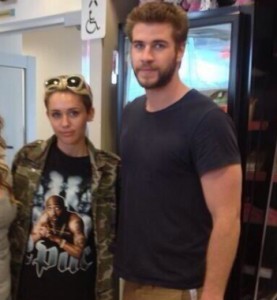 Miley Cyrus And Liam Hemsworth's Tense Reunion: The young stars are trying to reconcile after some time apart by enjoying some time in Canada. However, sources tell In Touch that the two weren't exactly cuddling up together.
Verdict: False. The entire story is based on one photo of the two not showing the brightest smiles (above). A source tells Gossip Cop that the couple actually enjoyed a "great getaway." Maybe they were just mad at photos being taken of them during their vacation.