Rumor Patrol: Chris Brown Fight Video, Miley Cyrus Cheating, Justin Bieber Booted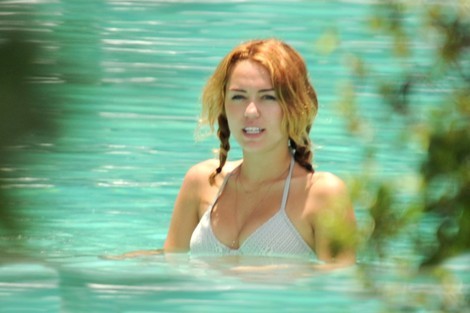 Miley Cyrus Pregnant and Cheating? This is what happens when you are one of the world's hottest teen stars and you decide to get engage: All the rumors come out. But is she really getting hitched because she's pregnant? Is Miley already cheating on Liam Hemsworth with pal Cheyne Thomas?
Verdict: False, on both counts. Cyrus' mom took to Twitter,  "So sad that the nasty tabloids have to make up stories to sell their trashy mags. Cant they just leave these 2 alone and let them be happy?" Hard to argue with that. The pregnancy rumor was flimsy to begin with (and we will know for sure in a few months).
Miley tweeted about photos surfacing of her and pal Cheyne Thomas, "So now because I am engaged, I can't have a friend of the opposite sex? Can't have a friend help me out while I'm working all day?#dumb."