Ruben Studdard To Compete On 'Biggest Loser'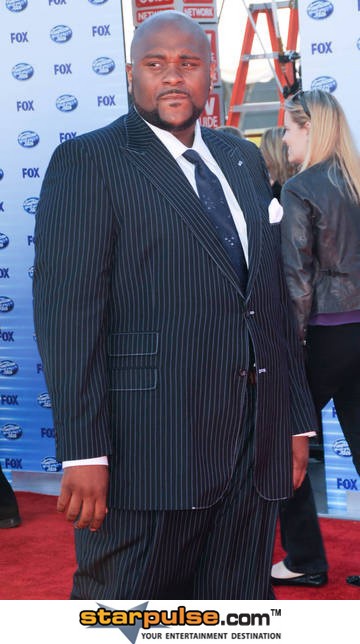 American Idol Season 2 winner Ruben Studdard will try to win another reality competition - this time to lose weight.
Studdard is set to join The Biggest Loser in an attempt to lose some weight from his large frame. Studdard was nicknamed "Velvet Teddy Bear" during his time on the show and was around 400 pounds the last time he attempted to lose weight.
In 2006, Ruben lost about 100 pounds thanks to a diet from Duke University. He then attempted to slim down again when he married Surata Zuri McCants, but he put some of it back on when he divorced her in 2012.
Ruben told People at the time, "I've never had an issue with my weight. [But] my family has a history of high blood pressure, diabetes, heart-related issues -- things I didn't have to deal with yet because I'm young. But I don't want to be worried at 40, and if I don't fix things now, I will be."
Despite winning American Idol, Studdard's music career has faltered and even pales in comparison to runner-up Clay Aiken. After going Platinum and Gold certified with his first two albums, Ruben has not had success since. His latest album, "Letters from Birmingham," has sold a mere 9,000 copies. Even worse, his compilation album "Playlist: The Very Best of Ruben Studdard," sold an embarrassing 3,500 copies.
The new season of The Biggest Loser will premiere October 8 on NBC.