Royal Rumors: Duchess Kate Social Rejection Is Complete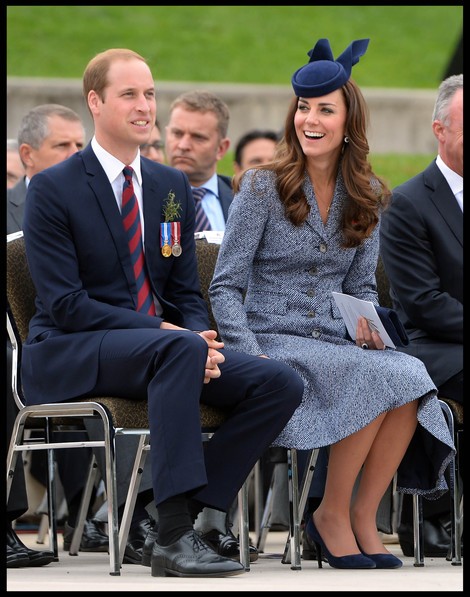 Duchess Kate is now becoming shunned by Willaim's social set! The aristocracy has been pushing back against the airs of the Duchess and Middleton family via social exclusion and Kate is among the excluded! Despite being a royal duchess and the mother of a future King of Britain, Kate has been sending much of her time at Kensington Palace and with her family, not socializing with the aristocracy and country squires that make up much of the social life in Britain. Kate frequents the restaurants and shops, but there is a distinct chill directed at her and the Middletons. William was invited to the wedding of his good friend Guy Pelly and Kate was discreetly requested not to come. Prince Harry's former girlfriend was not invited, but can be explained as Cressida not being Harry's wife. Yet, Kate, a royal Duchess and wife of William, was not invited, even to come on William's arm to see the legendary Graceland and enjoy Southern hospitality. The Duchess spent her time in London upset and feeling rejected.
This is only the latest in a long, three year long string of social snubs and at times, open rejection. Before her marriage she was at William's beck and call, but Kate believed that she would end up living a more active social life of country parties, banquets at aristocratic estates, and enjoying the pleasures of daily hunts when not lunching with the ladies of society. Despite her standing at the top of society as a member of the royal family, she has been gently told that she wouldn't be welcome and has heard about various events, but hasn't been invited. Ironically, William has been laid back about the entire situation, making it clear that a society life isn't his main priority after marriage, but family was his main goal. During the eight year relationship Kate also incurred the dislike of the aristocracy when she waged a public relations campaign against the palace and aristocracy during the 2007 breakup, where she blamed the aristocracy and palace for being too snobbish to accept her as one of their own.
William is used to Kate being at his beck and call, but Kate has been more interested in an independent social life of her own outside William and mainly, her marriage. Yet, interestingly, she's more cloistered than ever. Her family has made little secret of their own social ambitions via marriage and as a result, the aristocrats are closing ranks and making it clear that even if it means keeping the future Queen Consort of Britain and the Commonwealth excluded (to prevent the Middletons from using Kate as a Trojan horse), they will. This has been rumored to be causing friction in their marriage, with the couple exchanging resentful looks and at times looking distant and borderline disinterested in each other.