Royal Roundup: Duke William And Duchess Kate Resume Quiet, Low-key Life & More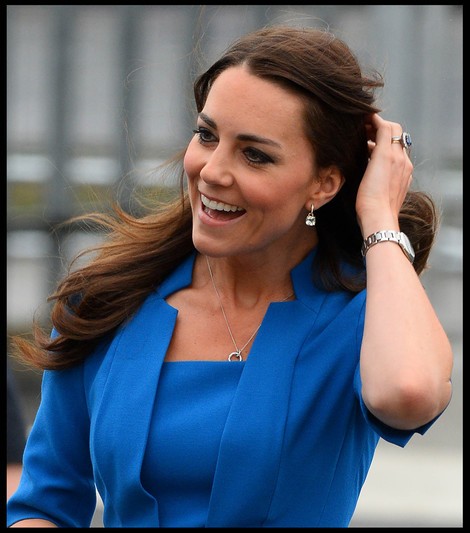 Cressida Co-Hostess at St. James Palace For Prince Harry's Military Fellow Soldiers
Cressida Bonas, the bohemian blonde who has bagged Prince Harry is to be Prince Harry's hostess for a reception and banquet celebrating the two hundred and eight mile charity trek that has successfully raised over a million pounds for charity. The prince has decided to debut Cressida as his very public girlfriend, a step that has made it clear that he is taking her into his official life. It is to honor the disabled war heroes who walked with Harry as they worked hard to get to the South Pole before Christmas Day.
Prince Laurent Of Belgium Hospitalized and Placed in "Induced Coma"
Prince Laurent of Belgium, the son of recently abdicated King Albert and Queen Consort Paola of Belgium has been taken into a hospital. Initially believed caused by stress (an euphemism for a suicide attempt or severe depression) it has been explained that he had a respiratory infection. The Belgian prince has been placed into a medically induced coma and his mother Queen Paola and sister-in-law Queen Consort Mathilde have both made visits to his bedside where he remains.
Duke William and Duchess Kate Resume Quiet, Low-key Life in Kensington Palace
The Duke and Duchess of Cambridge have resumed their low-key life in Kensington Palace and are quietly going about their household duties and the Duchess is supervising the renovations she has requested. In response to the vociferous outcry in regards to their Maldives vacation, Prince William and Duchess Kate are living as quietly as possible. The ducal couple is wary of the public, due to a recent upset where a photographer had photographed Prince George's nanny and despite Prince William's strong response, the public has been derisive of the Prince's recent attempt at setting boundaries.
Prince William has always been treated with respect by the press, but the latest gaffe of going to the Maldives has done horrendous damage to his image as a People's Prince and Duchess Kate's down to earth common touch. Kate has changed considerably from her days as a carefree commoner with no real obligation to the public, but she has been suffering a backlash of increasing severity, something that has startled the Duchess, who thought she still retained a common touch with her former peers and never realized the extent of public hostility directed at her.
She's since retreated to a quieter life and is reportedly working on domestic responsibilities until the decisive tour of Australia and New Zealand. She's going over her wardrobe with a stylist assigned to her by the Queen and William is combing through his agenda and schedule with a senior equerry who has been assigned to the couple to ensure a smoothly flowing domestic routine. Angela Kelly was reportedly to be assigned to make sure the Duchess had a flawless maquillage, but the palace insiders who refuted the idea of the Queen doing without her personal dress designer denied it.