Royal Family Upset Over Kate Middleton's Topless Photo Scandal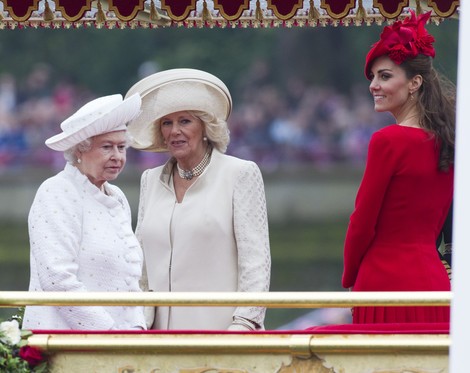 Prince William's wife Catherine, Duchess Of Cambridge, a.k.a Kate Middleton, was photographed topless while vacationing in France last week, and the royal family is in a tizzy about the incident.
A French magazine published photos of the royal couple on the terrace of a private house in Provence, and the duchess is shown removing her bikini top.
A spokesman for St James's Palace called the photos a "grotesque and unjustifiable" invasion of the couple's privacy and issued a statement saying, "The incident is reminiscent of the worst excesses of the press and paparazzi during the life of Diana, Princess of Wales, and all the more upsetting to The Duke and Duchess for being so.
 
"Their Royal Highnesses had every expectation of privacy in the remote house. It is unthinkable that anyone should take such photographs, let alone publish them."
Palace officials are consulting lawyers in France over the publication of the photos.
A few weeks ago, Prince Harry was embroiled in a similar scandal after he was photographed naked in a hotel suite in Las Vegas.