Rosie Perez's Busty, One-Piece Denim Jumpsuit - Hot Or Not?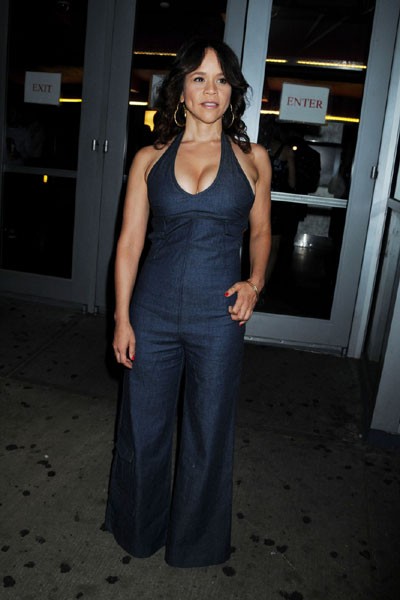 Rosie Perez attended the premiere of "Howl" at the IFC Center in New York City on Thursday.  She wore a one-piece denim jumpsuit, which normally doesn't scream sex appeal. But she manages to show her curves. Is she hot or not?
The star recently recovered from a bone marrow procedure and neck surgery after suffering an injury on the set of "Law & Order: SVU" last year, when she was shaken vigorously by a co-star.
She explained, "I got my neck cut... and I got my pelvis bone cracked open and they (surgeons) scraped bone marrow out and put it into into my neck."
 
But Perez is convinced the whole nightmare will soon be behind her: "It's (scar) gonna heal and everything is gonna be OK."
See more photos of Rosie here!