Rosie O'Donnell Talks About Divorce And Depression Meds On Her New Talk Show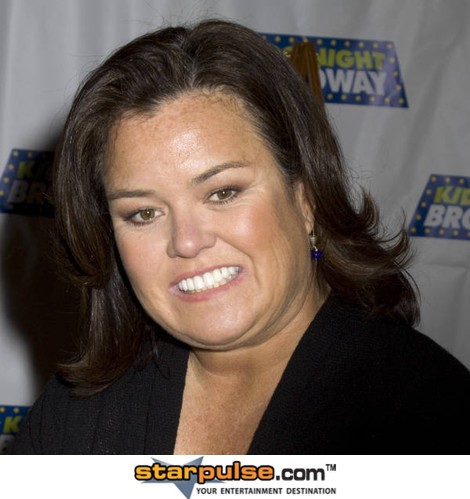 Rosie O'Donnell is returning to the talk show world this fall. The Rosie Show will air weeknights at 7:00 p.m. on the OWN network. O'Donnell explained the new format to the Television Critics Association on Friday, which will include her own comedy, audience participation segments and one celebrity per episode. She also plans to open up more about her personal life.
"I think by doing a little bit of a behind the scenes incorporated in the new show, you're going to get to see how what it feels like to be 50-years-old, moved to another city, to be divorced which I never thought I would be, to have one child living with me and another child living at school," O'Donnell said. "It wasn't what I thought my life would be and I think that's the truth for most people who are 50. You got a game plan, you got a blueprint in your 20s or your 30s and by the time you get to 50, you're like holy crap, I didn't expect these kinds of turns. [You'll get] to see how that has evolved for me since you have known me publicly in the pop culture kind of way since my early 30s."
O'Donnell isn't afraid to show herself at her worst, because she's grateful to have the job in the first place. "Everyone else has a job that they have to go to when things happen that are challenging in their life. Mine is pretty cushy when you think about the people who are getting foreclosed on or working in Wal-Mart. I've had tremendous success and a very easy ride of it and I'm always grateful. So one our to be funny when I'm in a bad mood is not that difficult."
She's got some pharmaceutical help too, which she's happy to reveal. "And there's the modern medicine miracles of Effexor, which I'm proud to say I'm on. It does really help keep the weight on and I keep taking it because I keep saying, 'Well, it's the Effexor. Can I have anotherr Sprinkles cupcake?'"
The Rosie Show premieres this fall on OWN.