Rosie O'Donnell Signs Talk Show Deal With Oprah

Rosie O'Donnell is returning to daytime TV thanks to Oprah Winfrey - the comedienne has signed a deal to host her own talk show on the media mogul's new network.

O'Donnell will present a daily hour-long show from New York on Winfrey's new cable network, OWN, which is set to launch in January. TV executives announced the deal on Thursday  but have yet to confirm a launch date for the as-yet-untitled program.

The 48-year-old funnywoman previously hosted her own successful talk show in America from 1996 to 2002.  She was then hired to co-host daytime TV program The View four years later, but quit abruptly in 2007.

A statement released by Winfrey reads: "Rosie is an undeniable talent who has captivated TV audiences for nearly 20 years. She's a true original, who brings her authentic voice, dynamic energy and pure passion to everything she does."

O'Donnell's is the second talk show to be signed by Winfrey's network. The media mogul's close friend, former news anchor Gayle King, will also host her own daily program.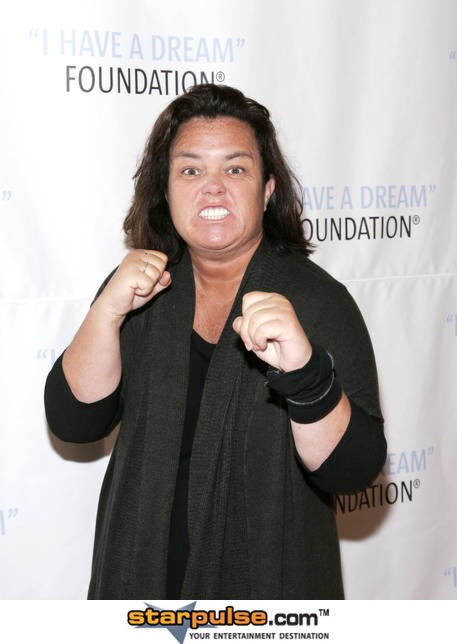 Click Here For More Rosie O'Donnell Pictures