Rosie O'Donnell, Ricky Gervais & Sarah Silverman Sound Off Against Jay Leno

Now that the whole NBC late night debacle is settled,
Conan O'Brien
is free to look for new work. While his fate was still uncertain, comedians were asked for their opinions on the matter. It seems like most of Hollywood was on Team CoCo's side.
Rosie O'Donnell:
"If you're privileged enough to get asked to drive the bus, you should say thank you and drive it to the best of your ability. And when it's time for them to hire a new driver, you should say, 'Thank you for allowing me to drive this for as long as I did' and pass the keys to the new guy with red hair and not try to flatten his tires before he even gets going."
Ricky Gervais:
"It's a shame this has happened but I think it's given them all material. I think they're all flying at the moment. This is a good time to be watching late night chat shows I think."
Rosie O'Donnell:
"Shame on
Jay Leno
. I think he's forgotten his roots and who he is and what standup comedy is about. Graciousness has never been his number one quality and I think it would serve him well to think about what might happen if he were able to let go and go on to whatever the next rung is."
Sarah Silverman:
"I literally was on Team Conan. I played on their indoor soccer league. My heart is kind of there and I also feel like geez, they moved all their families. I'm friends with those people that work on that show and Conan as well. They moved their families. Their kids are in schools out here. Really? Six months? Give the guy a f***in' chance."
Rosie O'Donnell:
"[Leno] should walk away. Five years ago he was told that he was never going to be the host.
Joe Namath
at one point was told, 'You're not going to be the quarterback anymore.'"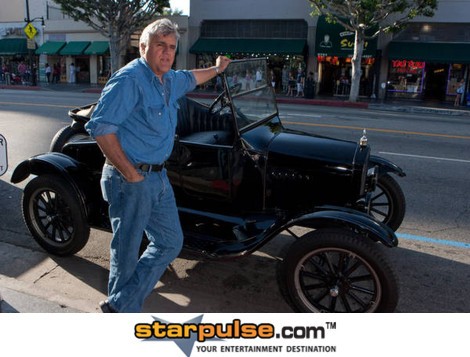 Image © PR Photos
Story by
Fred Topel
Starpulse contributing writer
(Starpulse in Hollywood)
: Every week, Hollywood's biggest stars are meeting in the hot spots and Starpulse is there.