Rosie O'Donnell Nearly Killed By 'Widow Maker' Heart Attack Last Week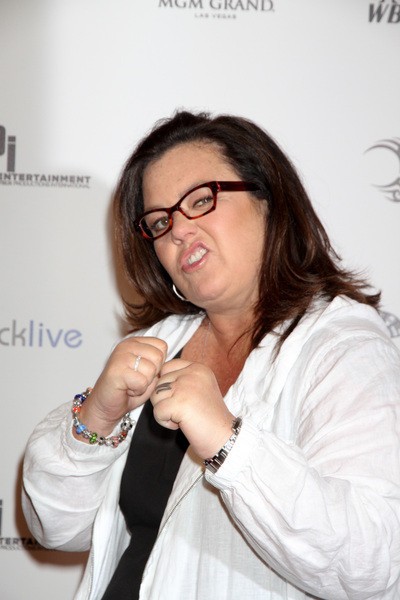 Rosie O'Donnell has taken to her blog to reveal some scary news that happened last week -- she suffered a heart attack last Tuesday and is lucky to be alive.

The 50-year-old actress said she had several of the symptoms, but opted to just take some aspirin and make an appointment to see her cardiologist.

"[I] became nauseous/my skin was clammy/i was very very hot/i threw up. Maybe this is a heart attack/i googled womens heart attack symptoms/i had many of them/but really? - i thought - naaaa," she said via a poetic post on her web page.

But after seeing her doctor she was sent to the hospital to have a stent put in.

"[I] am lucky to be here," she says.

Rosie's rep, Cindi Berger, says the former talk-show host is at home recovering from the scare.

She tells People.com, "She is now home and resting comfortably. She is very, very lucky."

According to TMZ.com, Rosie's doctor said her symptoms were those of a "widow maker" heart attack.

"50% of women having heart attacks never call 911 / 200,000 women die of heart attacks every year in the US / by some miracle I was not one of them.

"Know the symptoms ladies," she warns; "listen to the voice inside / CALL 911 / save urself."

And Rosie's heart attack isn't the first health scare in her life this month -- she also announced she'd be putting her wedding plans with fiancee Michelle Rounds on hold after her partner was diagnosed with rare tumors and had surgery in June.