Rosie O'Donnell Got Married In June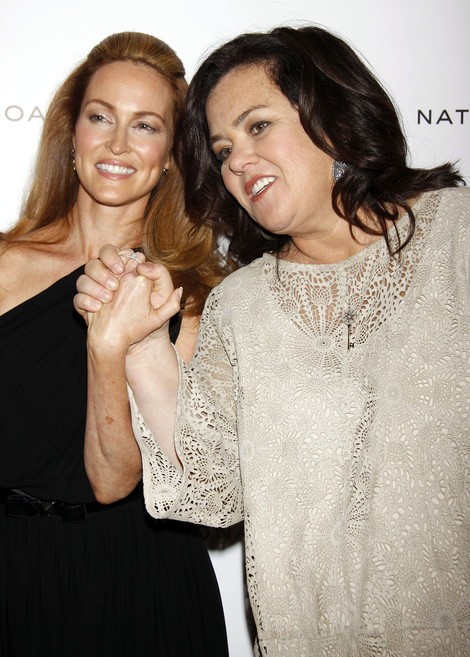 Rosie O'Donnell secretly married her fiancee, Michelle Rounds, during a private ceremony in New York City on June 9. "They got married but they haven't had the wedding celebration," the star's rep, Cindi Berger, told People.com.

In the coming weeks, the newlyweds plan on celebrating their nuptials with family and friends. The couple fastforwarded their plans to make the union official before Rounds, who was recently diagnosed with desmoid tumors, began her first round of surgery. They orginally planned for an August ceremony.

Both women have been battling health issues this summer. Rounds is currently recovering from surgery while O'Donnell is bouncing back after having a heart attack earlier this month.

O'Donnell wrote on her blog on Monday, "We married in private before her surgery, just the 2 of us. When we r (are) both well enough (we) will have the wedding of r (our) dreams surrounded by those we cherish. Thankful for the love and support so many have given us during these trying times. "
 
O'Donnell was previously married to Kelli Carpenter. Their union lasted four years before their divorce in 2008. O'Donnell and Carpenter have three adopted children and one daughter, who was born to Carpenter in 2002.