Rosie Huntington-Whiteley Rocks Red Gown, Ruby Red Lips At 'Transformers' Premiere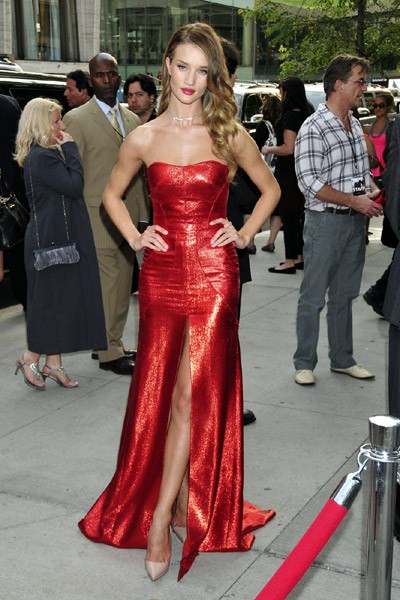 Rosie Huntington-Whiteley looked striking in a metallic red gown at the premiere and afterparty for "Transformers - Dark of Moon" in New York City yesterday.
The Victoria's Secret model was so shocked when director Michael Bay asked her to audition for the latest Transformers film she thought he was joking.
Rosie replaces Megan Fox, who was reportedly fired from the franchise after she likened the director to Hitler in a magazine interview.