Rosie Huntington-Whiteley Learned To Drive For 'Transformers' Role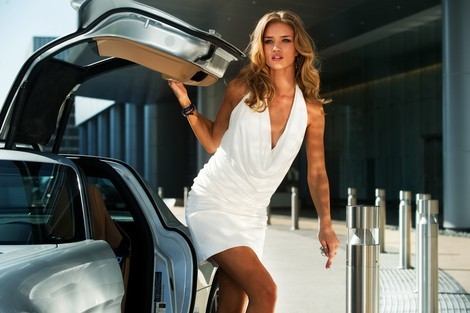 Model-turned-actress Rosie Huntington-Whiteley had to take a crash course in driving in Los Angeles after landing the leading lady role in the new Transformers film.

The Victoria's Secret stunner admits she bought herself a car in her native England when her modeling career took off - but she never learned how to drive it.

Then, when Michael Bay offered her a role in Transformers: Dark of the Moon, she realized she would have to get her license.

She says, "I was in a movie about cars with no idea how to drive... I just learned to drive because I moved here (Los Angeles)."

Ironically, the stunner is dating British actor Jason Statham, who has become known as Hollywood's go-to action film driver thanks to roles in The Italian Job and The Transporter franchise.