Rosie Huntington-Whiteley Heats Up The Burberry Body Fragrance Launch (Pics!)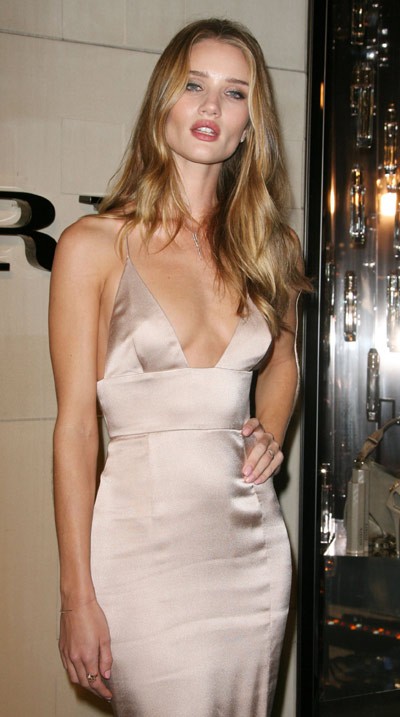 Earlier this year Transformers: Dark Of The Moon star Rosie Huntington-Whiteley was named the first "Burberry Body" by the fashion firm's fragrance division - and she kicked off the campaign in a sexy photo wearing only one of the brand's signature trench coats and a pair of high heels.

Rosie celebrated the launch of the Burberry Body Fragrance Wednesday night at the company's Store in Los Angeles, California, in a revealing silk dress with a plunging neckline - showing off why she was chosen as the face of the brand.

Other stars in attendance included two of her fellow Victoria's Secret models, Lily Aldridge and Lily Aldridge, So You Think You Can Dance host Cat Deeley, actress Kate Bosworth and Hollywood stylist Rachel Zoe.



Check out more hot Rosie Huntington-Whiteley pics from the event and pics of all the stars who came out for Burberry's Body Launch on the following pages!