Roseanne Barr Rants About Show Business On Twitter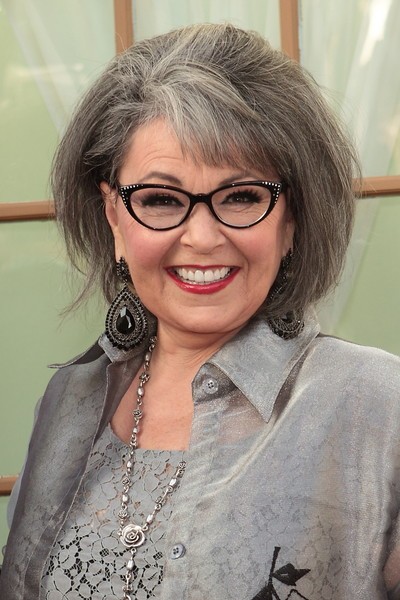 Roseanne Barr has had it with Hollywood and is letting everyone know in a series of tweets she made recently.
"I'm going to start doing porn now-f-ck it-that's right-geriatric porn. ‪#movingtoPortugal," Roseanne tweeted suddenly yesterday.
The actress continued in a series of tweets, "I'm never going to work in television again. I'm never going to even attempt it. I feel as if I've been insulted/assaulted for over a year. I don't have the emotional stability to withstand being manipulated and lied to anymore-now that I'm old.
"Development process went like this: show runner disappeared for 7 weeks-never returned any calls from me-I was told she 'goes in2 a cave.' I was also told that this was 'her process'-and that the result would be fantastic. I asked why I had been removed totally from the process.
"They had less than no interest in including me in the development of a show that was built on 'my brand'. It was horrible, but I kept on bc had 2 C it thru-out of a bizarre interest in the insane outcome. The script didn't resonate with me-I tried 2 b kind about it
"There were hardly any jokes in the script, and I didn't connect with the characters at all. My family told me 2 quit-I kept on trying. I'm going to write a book about my adventures in the 'skin trade' (H. Allen Smith's great book on Hollywood). As I write thse words, I'm aware of the fact that other women's work is belittled & undervalued far far worse than mine. That I'm a lucky 1.
"My new internet show will b about the development process… one thing I've learned in Hollywood-every time someone tells me I'm a genius-tht means I am going to get f--ked… anyway, no more drunk tweeting late at night for me!"
She wrote after some reaction from her posts, "All of hollywood is calling me for an interview: here's my statement: i am done being mentally tortured-I quit."
Roseanne was set to begin a new sitcom with NBC, but it remains to be seen if it will ever get produced now.