Roseanne Barr Accuses TV Writer Chuck Lorre Of Stealing Her Material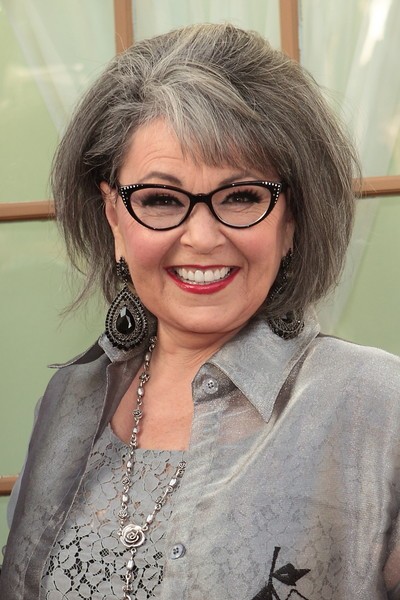 Roseanne Barr has launched a vicious attack on TV mogul Chuck Lorre, accusing him of copying her material.

The 60 year-old comedienne was far from amused after learning of a recent joke uttered by Ashton Kutcher on Lorre's hit sitcom Two and a Half Men and she has taken to Twitter to let him know just how she feels.

Pointing out that she once hired the writer to work on her comedy show Roseanne, she tweets, "I wish I'd NEVER hired Chuck Lorre... he went frm (from) being a drunken bum2 an overbearing arrogant thief."

She adds, "Chuck Lorre has made MILLIONS-hundreds of millions-YET-he STEALS COMEDIAN'S WRITING-helps himself 2 STEAL other ppl's (people's) work w (with) no guilt."

Roseanne then urged her fellow comics to "BEGIN WATCHING CHUCK LORRE'S SHOWS 2 SEE IF HE STEALS YOUR MATERIAL AS HE DOES MINE."
Her Friday tirade ended with Roseanne revealing she's considering legal action against Lorre and then adding, "If i'm unable2 sue billionaire chuck lorre4 theft, then I will force myself 2 watch his shows-& steal his jokes 2-altho NOT many R FUNNY."

Lorre has yet to respond to Roseanne's claims.