Rose McGowan Wears Deceptive Nude Blouse In Paris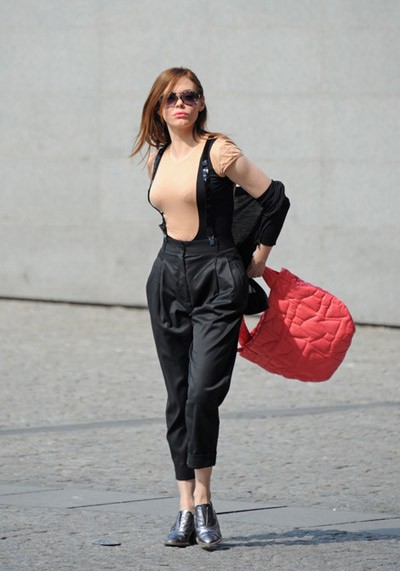 We spotted Rose McGowan wearing an unusual blouse as she walked in Paris with a friend yesterday.  The actress looked like she had on a revealing top but in fact it was an optical illusion. She paired the look with baggy pants, sequined suspenders and a bright red tote bag (which matched her lipstick).
Rose stars in the upcoming film "Napa" about a woman who serves three military tours of Afghanistan and returns to her hometown of Napa, Calif., to take a job as sheriff.
Rose will also star in "The Tell-Tale Heart," based on Edgar Allan Poe's story, and "The Bell Jar," based on the book by Sylvia Plath.
See more photos of Rose...