Rose McGowan Shares Honeymoon & Wedding Photos - Check Them Out!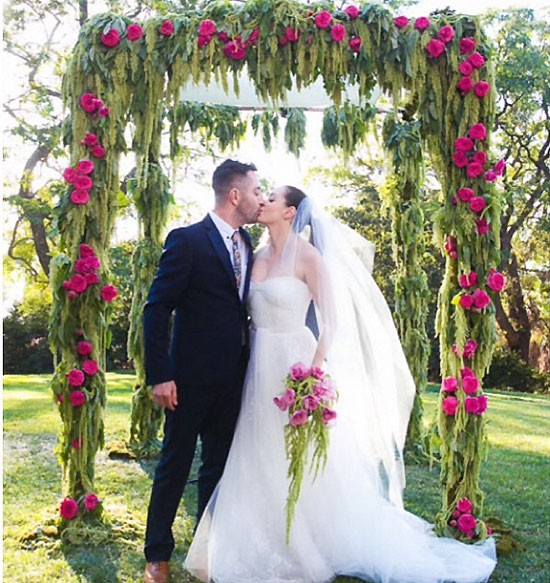 Rose McGowan has shared photos from her wedding and honeymoony on Instagram. The actress married artist Davey Detail in Los Angeles on Oct. 12 and shared snaps from the special day with her fans.
In one of the images, the former "Charmed" star and Detail kiss beneath a floral arch."Wedding pic! I designed this Chuppa out of amaranth & roses. Best day ever!" she wrote.
In another, she is seated with her dress hiked up between her legs, looking bored and frustrated before the ceremony.
McGowan, 40, also posted photos from their trip to Maldives, including one of the couple underwater. She captioned the image: "Walking on the bottom of the ocean. No biggie. I look like I'm dragging a small, hairy child."
McGowan previously dated rocker Marilyn Manson and "Planet Terror" director Robert Rodriguez. She made headlines earlier this month after her house nearly burned down after a kitchen fire.
See more photos from the wedding and honeymoon...