Rose McGowan Is Glittering Gorgeous At The 'Conan The Barbarian' Premiere (Pics)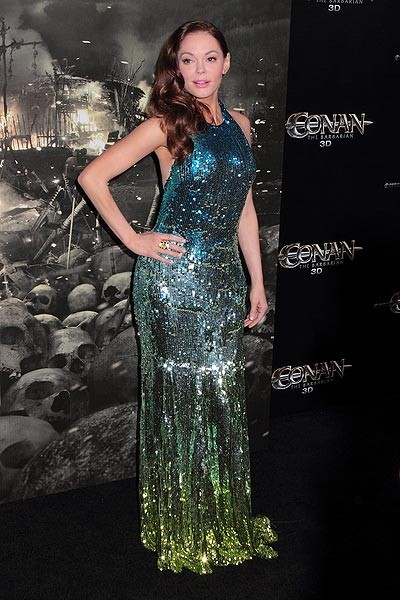 Rose McGowan sizzled on the red carpet outside Regal Cinemas L.A. Live Stadium at the Los Angeles premiere of Conan the Barbarian Thursday night.

The sexy star wore a shimmering blue and green sequined Blumarine gown and a pair of Brian Atwood shoes that you can't even see under her flowing dress.

In the update of the Arnold Schwarzenegger 80s classic Rose plays Marique, a powerful witch (see pic below) who looks an awful lot like a Klingon from Star Trek.

The star recently called herself "a gay man in a woman's body" (much to the chagrin of her boyfriend) because she likes to watch Zac Efron movies.

She also recently told The Advocate that she had no problem at all filming with scantily clad co-star Jason Momoa"Jason's ass is epic. When I saw his backside naked, I was like, Oh, my," she gushes. "He's got a beautiful body, because it's not all Mr. Steroid. He looks raw and masculine."

Check out the trialer for Conan The Barbarian below. The film hits theaters on August 19th. See more pics from the upcoming film here.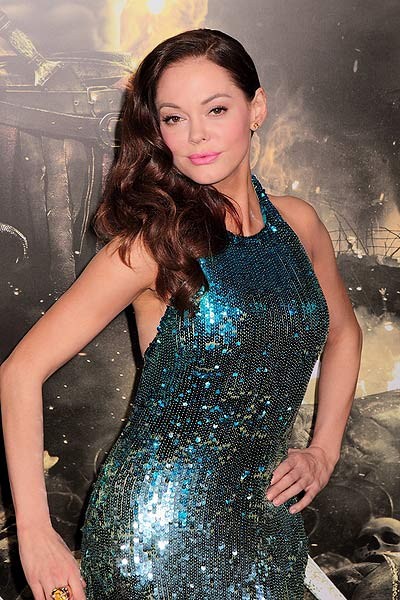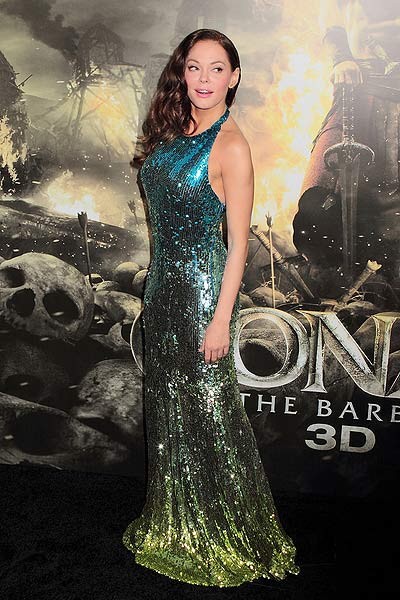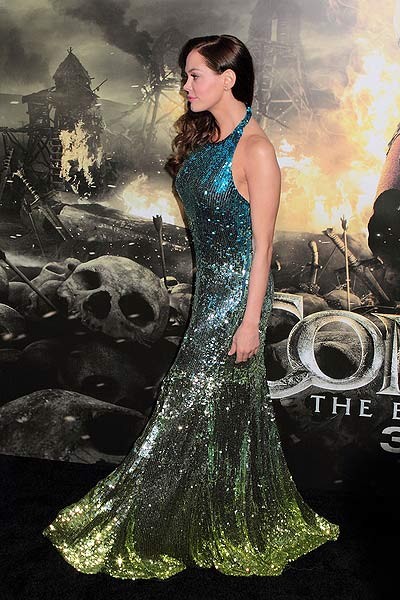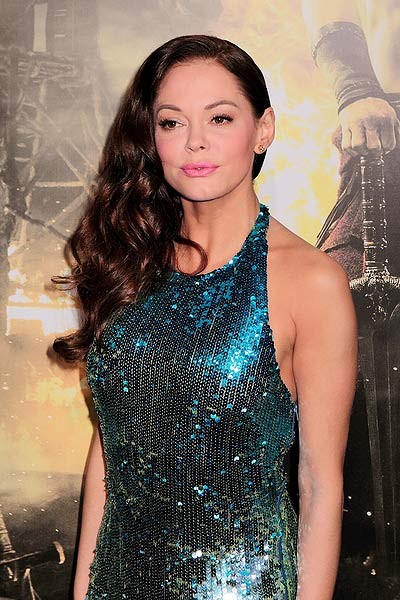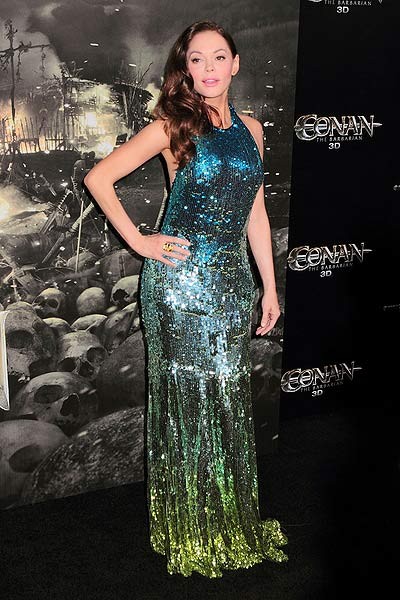 Rose as Marique: