Rose McGowan Calls 'Charmed' Reboot Plans 'Lame'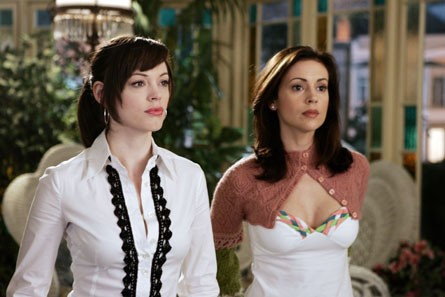 Executives at CBS are considering remaking the cult series "Charmed," and former co-stars Alyssa Milano and Rose McGowan aren't too impressed with the idea.
The series centered on three sisters in San Francisco who discover that they are the foretold "Charmed Ones," very powerful good witches. The program ended in 2006 after airing on The CW for eight seasons.
Milano and McGowan responded to the rumors on Twitter. Milano posted:  "The thing about them doing a Charmed reboot is... it just... it feels like yesterday. It feels too close."
 
McGowan added, "They really are running out of ideas in Hollywood... Lame lame lame lamertons."
The show also starred Holly Marie Combs and Shannen Doherty.
Doherty played Prue, the beautiful and driven oldest sister. Combs was Piper, the earthy and creative middle sister, while Milano played Phoebe, the free-spirited youngest sibling.
After Prue's death, another distant sister, Paige (McGowan), joined with Piper and Phoebe to restore the power of the three.