Rose Byrne & Bobby Cannavale Reportedly Dating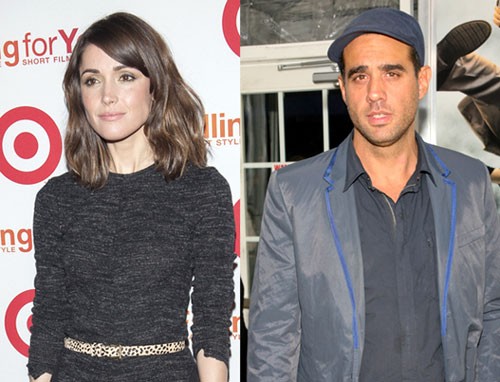 "Damages" star Rose Byrne is dating "Boardwalk Empire" actor Bobby Cannavale, according to UsMagazine.com.
Last Monday the couple was spotted getting cozy at an afterparty for Brad Pitt's new film "Killing Them Softly" in New York City, and the stars have reportedly been dating for a few months.
 
A source revealed to UsMagazine.com, "They were sitting in a booth and he had his arm around her and they would kiss from time to time. They definitely tried to keep a low profile."
Byrne has dated director Brandon Cowell and writer Gregor Jordan, while Cannavale, who split from his actress wife Jenny Lumet in 2003, has since romanced Alison Pill and Sutton Foster.