Rosario Dawson Using Purple Purses To Raise Awareness For Domestic Violence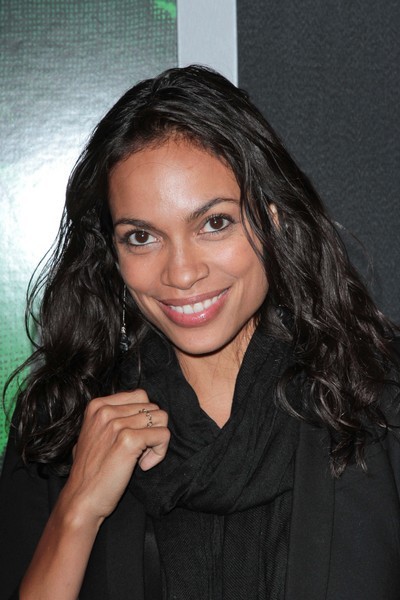 As an advocate of stopping violence against women and someone who has second hand experiences with domestic violence, actress Rosario Dawson has teamed up with The Allstate Foundation to raise awareness for this prevalent issue that does not discriminate – it impacts all genders, races and ages. If you've never talked about domestic violence, you are not alone. Nearly 60 percent of American's agree it's hard to talk about.
This October, National Domestic Violence Awareness Month, The Allstate Foundation and Dawson aim to raise awareness for domestic violence with the Purple Purse, The Allstate Foundation's symbol for this issue. Hundreds of Purple Purses are currently being passed throughout the U.S. with the goal of sparking important, life-changing conversations around the issue. For each purse passed and registered on www.PurplePurse.com, the Foundation will donate $10 to the YWCA USA, the largest provider of services to domestic violence victims nationwide.
You can participate online now by visiting www.facebook.com/PurplePurse through Oct. 31 to share a virtual purple purse with inspirational messages to friends and family. Each time a virtual purse is shared or re-shared, The Allstate Foundation will donate $5 to YWCA USA. The Allstate Foundation will donate up to $175,000 to the YWCA in total.