Rooney Mara Maintains Her Edgy 'Dragon Tattoo' Look At World Premiere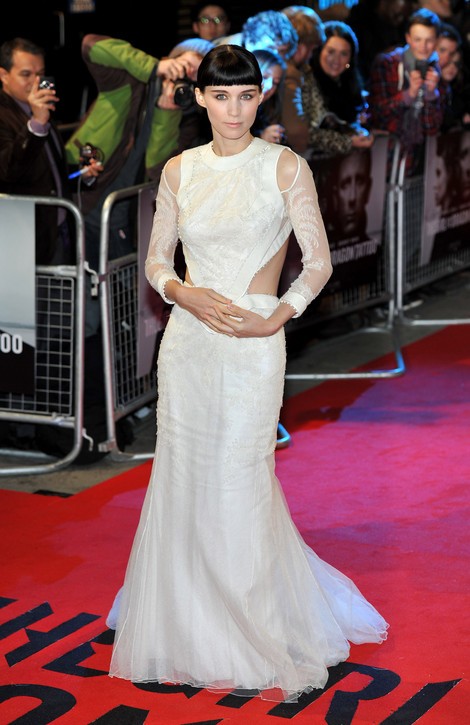 Rooney Mara attended "The Girl With The Dragon Tattoo" world premiere in London today. Over a year ago the actress chopped off her long hair to portray computer hacker Lisbeth Salander in the film, and the actress has hung on to the look. Rooney currently has blunt black bangs, which accentuate her blue eyes.
At the premiere she wore a white dress with cutouts on the side and shoulders. The actress has admitted her character's style affected the way she dresses, and she's since invested in new clothes to go with her altered look.
She told Britain's Style magazine, "My wardrobe has completely changed. It had to, partly because of my hair and partly because I stopped feeling comfortable in what I used to wear. I don't feel comfy in those clothes anymore because I have been living as Lisbeth for 14 months."  
Check out more photos of Rooney from the premiere, her film and back in 2010 before she changed her look!