Room 205 Live: Chelsea Wolfe - 'Noorus'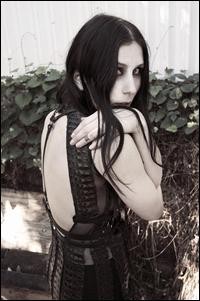 We're excited to present this week's episode of Room 205 featuring Chelsea Wolfe. After filming more than 30 episodes and 90 videos in a tiny 15x20-foot rehearsal space,  we put our heads together with friend and longtime MFNW producer Trevor Solomon to curate "Room 205 Live" held at venerable downtown venue Ted's, (formerly Berbati's Pan) during this year's MusicfestNW. The night featured some of our favorite Room 205 collaborators, including Chelsea Wolfe, Craft Spells, Crystal Antlers, Tropic of Cancer and Blouse. In this episode, Chelsea Wolfe performs "Noorus," a track from her first LP, The Grime and The Glow.

Northern California native Chelsea Wolfe's sound is best described with broad juxtaposing strokes: elemental and intense, ancient yet modern, radiant, dark, intimate and expansive. Hues of black metal and deep blues inform her ever-evolving electric folk. Wolfe's voice haunts and soothes, revealing the unlikely truths and beauty hidden in life's darker corners. Whether stripped bare or fully backed, Wolfe and company carry a serious heaviness of sound offset by that ever-present counterweight: transcendence of spirit.