'Rookie Blue' Recap: Andy And Sam Both Make Confessions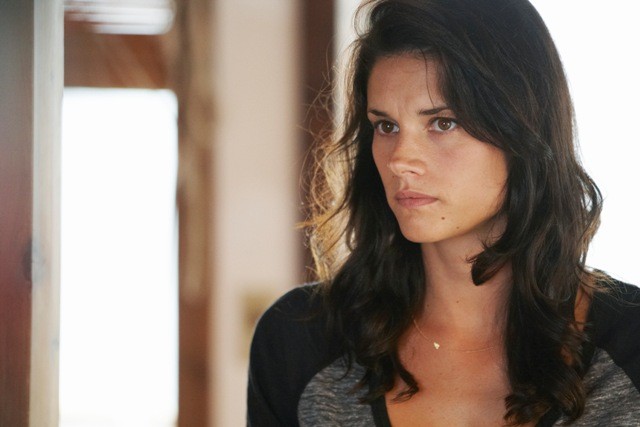 After last week's gut-wrenching Rookie Blue (who's still really upset for Chris?), it's definitely not business as usual at 15 Division. "You Are Here" is half awkward vacation movie, half stoner comedy, and a whole lot of awkward.
When Oliver deals with a domestic dispute, alongside a very nonplussed Gail, his suspicions are raised and they end up uncovering a marijuana growing operation. This means Sam gets to show up, even more irritated than usual, and toss around a stoner named Chuck (guest star Doug Smith). Annoyed Sam remains the one of the small pleasures of this show. Oliver correctly deduces that Sam has stress issues, so he invites Sam up to the new cabin he just impulsively purchased.
Meanwhile, Nick and Andy are talking after they slept together at her apartment, with her feeling uncomfortable about Gail not knowing that they're now a couple. And Chris has returned to 15 Division (yay!), having asked Frank for his old position back, and also newly single. Plus, Steve (recurring guest star Adam Macdonald) is also back, wondering why Traci's not returning his calls, and when he finds out she doesn't want to date anyone at the moment, he looks really sad about it.
There's no time to dwell on any of these things, though, because Traci is the detective who gets to poke around the marijuana house, with Andy, Gail and Nick assigned to clear out the plants. Having to work with her new boyfriend and his ex makes Andy uncomfortable, and she tries to beg off, at least until there's a dead guy in a barrel.
Oliver, Sam, Dov and Chris arrive at the cabin, with Oliver seeming to be the only one enthused about their impromptu vacation. Their spirits aren't lifted when they realize that the place is without power. This sends Dov and Chris out looking for firewood and getting lost, while Sam finds out for us that Oliver and Celery are officially an item now. For those of you keeping score, that means everyone at 15 Division is dating now except Traci, Gail and Chris. Erm, maybe Gail and Chris could get back together?!?