Ronnie Ortiz-Magro Assault Charge To Be Dismissed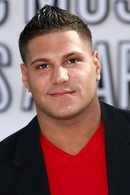 An assault charge against MTV reality star Ronnie Ortiz-Magro will be dropped if he stays out of trouble for 18 months.

The Jersey Shore regular was charged over allegations he was involved in a fight with Stephen Izzo outside a nightclub in New Jersey in 2009.

The incident was caught on camera by MTV crews but Ortiz-Magro later protested his innocence, and now he's been ordered into a "pre-trial intervention program" by a judge in Ocean County, New Jersey, according to the Asbury Park Press.
It means if he avoids trouble for 18 months the charge against him will be dismissed.

Izzo is pursuing a civil lawsuit against Ortiz-Magro and MTV, according to the Associated Press.