Ronn Moss Explains Reason For Quitting 'The Bold And The Beautiful'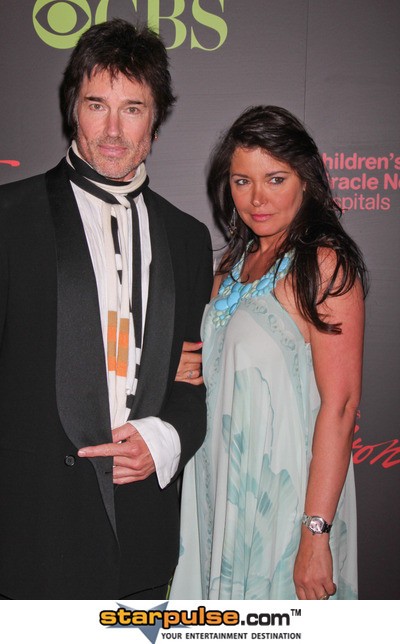 The Bold And The Beautiful star Ronn Moss quit the hit soap opera after 25 years because he could no longer ignore signs from above pointing him in another direction.

The 60 year old shocked fans earlier this month when he decided not to renew his contract on the show, and he has now opened up about his decision to leave, insisting a series of strange happenings urged him to seek a "rebirth".

In an interview with EW.com, Moss explains that a recent car accident with his wife Devin DeVasquez literally turned his life around: "I was stopped, completely stopped, in rush hour traffic, and somebody hit us so hard that it spun us around, took out a light post, took out everything around us, destroyed the brand new truck that we had just gotten, which probably saved our lives... And this told me: 'You're not going this direction, you're going this direction'..."

However, it was the latest bizarre occurrence which convinced Moss it was time to do something different with his life.  He reveals he was preparing to film his final appearance for The Bold and The Beautiful last Tuesday when he looked up at the clock in his dressing room and realized it had stopped at 9.42am - the same time he was born.

He says, "I was born 9.42am on a Tuesday. I'd been thinking this whole time, this is a rebirth for me, this is the moment I'm being born into a new aspect of my life... For that little symbolism, it was not lost. It can't be lost! I have to pay attention to it. You can call it whatever you want - ethereal, a bunch of esoteric hoopla, whatever you want - but I know the signs and the pattern that they have set up and what to be aware of."

Moss' last episode will air next month.