Ronda Rousey Thankful That Sylvester Stallone Fought To Get Her Cast In 'The Expendables 3'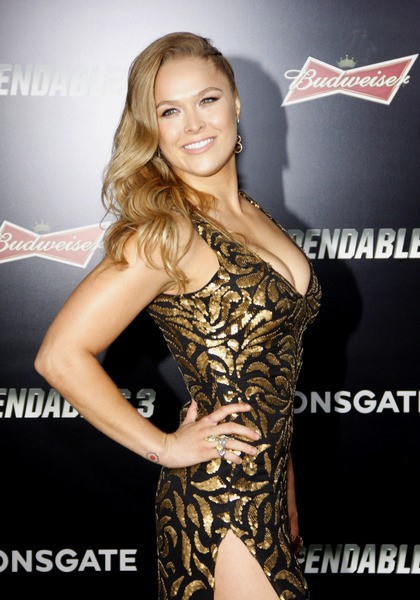 Ronda Rousey is making her first feature-film appearance in this weekend's "The Expendables 3," and the MMA fighter says that if it weren't for Sylvester Stallone, who wrote, produced and also stars in the film, fans of the series might be watching someone else up there on the screen.

"There were much more high-profile women, better known names than me, and he was the one pushing for me and taking the risk," she tells the Philadelpia Daily News. "And it's been my mission in life to prove him right."

The 27-year-old also says that she hopes her work in the film helps to bring more female action stars to the screen in the near future.

"We're entering an age of female empowerment," she says. "What's happening in Hollywood is what's happened in MMA. The reason women are popular in MMA is because people wanted to watch them. It took a while for people to wake up for that.

"In Hollywood, there is a similar void, waiting to be filled."

Millennium films, which produced the three "Expendables" films, announced in 2012 that it was planning to make an all-female version of the movies called "The ExpendaBelles," about a group of women operatives who have to pose as call-girls to infiltrate the lair of an evil despot who kidnapped a nuclear scientist. While Rousey may reprise her role as Luna in the film, other names being thrown around include Milla Jovovich, Cameron Diaz and Meryl Streep.

"The Expendables 3" hit theaters on August 15.