Ron Howard To Direct Beatles Documentary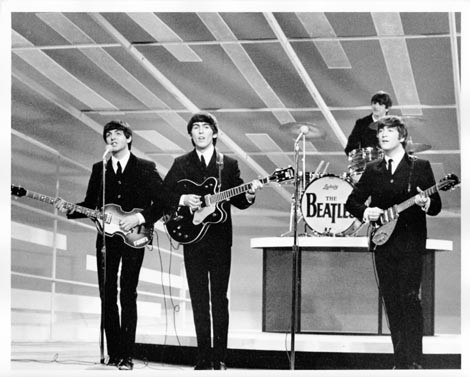 Ron Howard is set to bring The Beatles back to movie theaters for the first time since Let It Be premiered in 1970.
Howard will direct an authorized documentary that follows the legendary band during their touring years when they traveled across the world and "Beatlemania" took over.
Howard said in a press release, "I am excited and honored to be working with Apple and the White Horse team on this astounding story of these four young men who stormed the world in 1964. Their impact on popular culture and the human experience cannot be exaggerated."
The Beatles only toured from 1963 to 1966. Over that time, they performed in 166 concerts in 15 countries and 90 cities.
According to The Hollywood Reporter, the team behind the film will be reaching out to die-hard fans and collectors for recordings of some of the live performances so they can be interlaced with official footage.
"If we find a performance that's particularly good, say in Cleveland in 1964, and have been able to find the sound with separated tracks, that's something that will add a whole new dimension," producer Nigel Sinclair explained.
The untitled documentary does not have a release date.