Ron Howard In No 'Rush' During 'Top Gear' Driving Challenge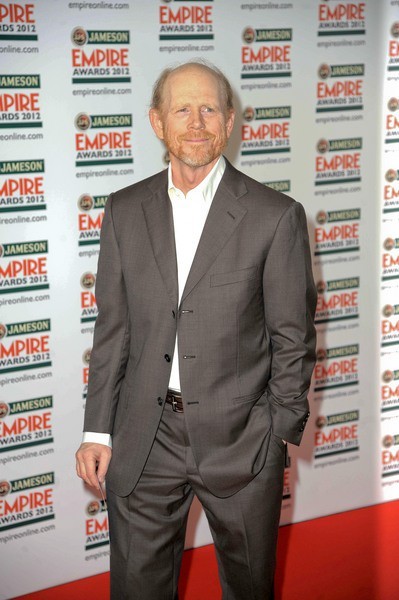 Ron Howard's new film Rush is all about pushing one's limits on the race track, but he wasn't able to put that into practice on Top Gear.
Howard plugged his new film on the show and tried his luck in the show's ongoing "Star in a Reasonably Priced Car" competition, but ended up near the bottom of the standings.
Howard's sluggish time of one minute, 49.9 seconds in the Vauxhall Astra Techline placed him second-to-last, only above Genesis rocker Mike Rutherford.
The director blamed his time having to drive with a left-handed stickshift. He told host Jeremy Clarkson, "First of all, I will say the right-hand drive and the gearshift on the left was a concern to me. It definitely threw me."
He then jokes, "I implore anyone who has any interest in seeing my movie Rush, you know, I didn't drive in the movie! Real drivers drove in the movie."
Clarkson teased the director, "We finally found something you can't do. Good at directing, brilliant in Happy Days, a charming human being... but utterly crap at driving." 
Howard's upcoming film Rush follows the rivalry between James Hunt and Niki Lauda during the 1976 Formula One season. It stars Chris Hemsworth and Olivia Wilde, and is due in theaters in September.