Ron Burgundy To Release Tell-All Memoir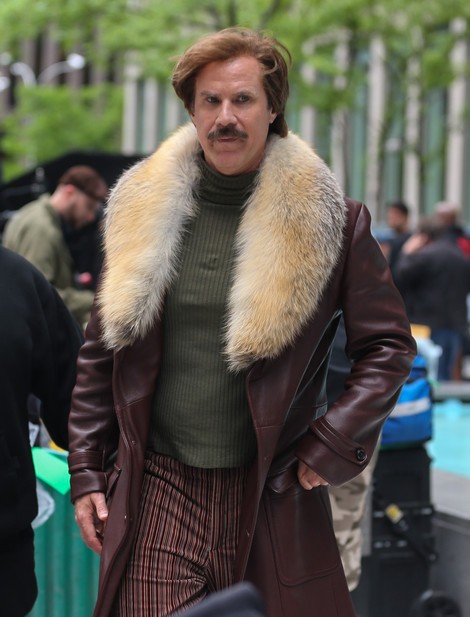 Will Ferrell's character in Anchorman and Anchorman: The Legend Continues is writing a memoir.
"Ron Burgundy" will be penning "Let Me Off at the Top!: My Classy Life and Other Musings" through Random House. The book will cover Burgundy's childhood and early years on the news business, leading up to the events of the first Anchorman and hopefully bridges the gap between it and the sequel.
In a press release, Burgundy said, "I don't know if it's the greatest autobiography ever written. I'm too close to the work. I will tell you this much: the first time I sat down and read this thing…I cried like a goddamn baby, and you can take that to the bank!"
The book will be released on November 19, a month before Anchorman 2: The Legend Continues hits theaters December 20.
Director Adam McKay told Indiewire about the film, "Even though it's going to be a big silly movie, it's all about the rise of the new media and 24 hour news cycle, and there's a lot of interesting points to make about that while being silly... It's just funny that Americans have to contend with 2000 channels, and 60 different specific news sources, and the confusion that it creates, and the junk that we get to see is hilarious."