Ron Burgundy Interviews Peyton Manning On ESPN, Asks About His Lack Of A Moustache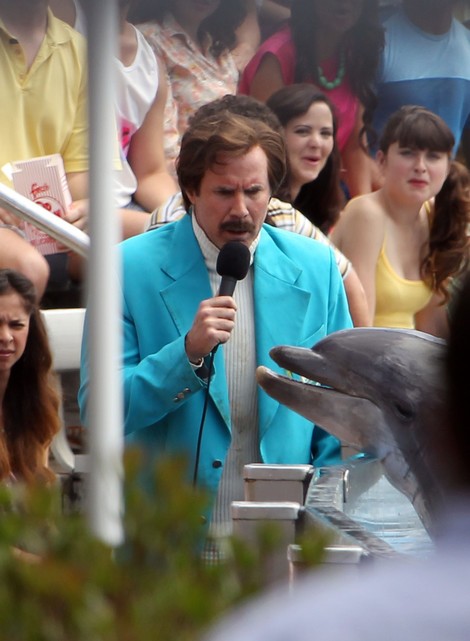 Ron Burgundy is headed to Bristol this Friday to anchor an edition of ESPN's SportsCenter with co-anchor Champ Kind, and the network has offered a glimpse at what we can expect.
In the clip below Will Ferrell interviews Denver Broncos quarterback Peyton Manning – in-character as Ron, of course. It's one of the multiple appearances from Ron in the media to lead up to the release of Anchorman 2: The Legend Continues.
In the interview, Ron finds in amazing and improbable that Peyton has found so much success in the NFL without growing a moustache, and asks him why he doesn't see the need to grow one. Peyton replied that he saw his brother (and fellow NFL quarterback) Eli attempt to grow one – and the results weren't that great.
Ron also asked what Peyton's relationship with Thunder was like – that's Thunder, as in the Denver Broncos mascot. A flustered Peyton isn't quite sure how to respond as Ron says "I've had my eye on that wonderful beast for decades."
The full interview will be printed in next week's ESPN the Magazine. Ron Burgundy and Champ Kind (David Koechner) will anchor the 6 PM SportsCenter on ESPN Friday December 6. Anchorman 2: The Legend Continues hits theaters December 18.