Ron Burgundy Calls Toronto Mayor Rob Ford An 'Outstanding Individual'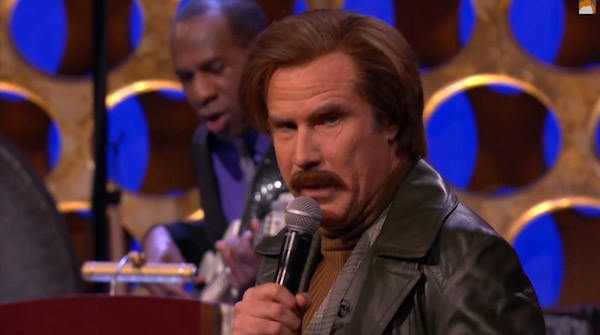 Canada's troubled Toronto mayor Rob Ford has a new ally: Ron Burgundy.

Will Ferrell made an appearance in character as the San Diego newsman on Conan O'Brien's show Wednesday night, revealing that he's a big supporter of his "dear friend" Rob Ford, who is, according to Burgundy, "an outstanding individual."

Burgundy then joined Conan's band to sing Ford's 're-election campaign song' -- Loverboy hit "Working for the Weekend."

The accomplished jazz flautist even threw in a flute solo for good measure.

Loverboy, of course, hail from Calgary, Alberta.

The Toronto mayor has come under fire recently for admitting that he smoked crack cocaine and has gone on several drinking binges.

Anchorman 2: The Legend Continues hits theaters December 20.