Romantic Or Desperate? Robin Thicke Names Next Album 'Paula'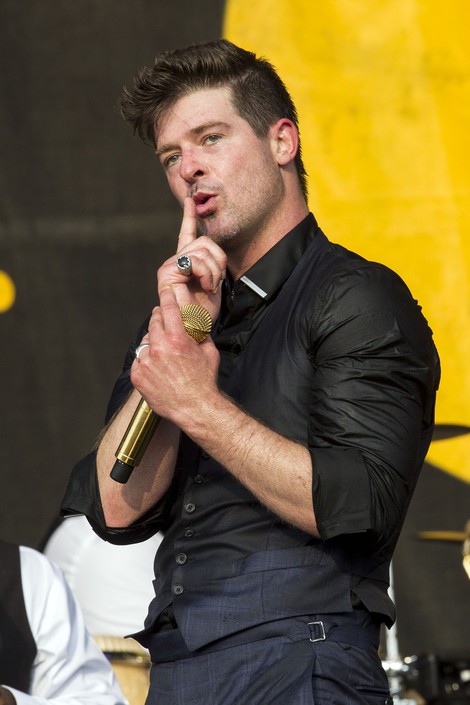 Robin Thicke has been begging Paula Patton to take him back for some time, but now he might be going a little overboard: he's naming his next album Paula.
Rap-Up reports the singer named his seventh album after his ex-wife and at least one song will be directly referencing his attempts to get back into her good graces, titled Get Her Back.
Since the former highschool sweethearts split, Thicke has been spending quite a bit of time attempting to win over Patton. In February he began dedicating live performances of Lost Without U to Paula, telling one audience, "For y'all that don't know me and my wife separated, but I'm trying to get my girl back. She's a good woman." A similar plea was made in March when he dedicated a cover of Let's Stay Together to the mother of his son.
Thicke received some flak for making so many public attempts to get his wife back, but he told People in late March, "She loved it. She thought it was the sweetest thing and very romantic, and I've always been a romantic guy that way." It sure didn't get them back together, however.
Robin played Get Her Back at the Billboard Awards, basically begging Paula with a national audience watching. Lyrics included, "I gotta treat her right/ I gotta cherish her for life/ I gotta get her, go get her, go get her, go get her back tonight."
After four months of begging and pleaded via song, it seems like Thicke has found his new muse. However, some audiences were getting tired of his shtick, so to name an entire album after her and include songs referencing her seems a bit much. What do you think? Romantic or Desperate?