Roma Downey Stars In Epic Mini-Series 'The Bible'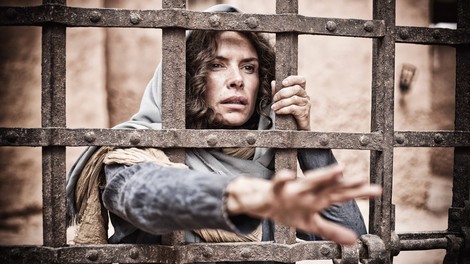 Roma Downey and her reality TV executive husband Mark Burnett worked together to bring the greatest story ever told to the small screen.
 
"The Apprentice" and "Survivor" mastermind is the producer of the upcoming 10-hour "The Bible." Downey will play Jesus' mother Mary in the mini-series, and Portuguese actor Diogo Morgado will portray Jesus Christ.
 
Burnett is aware he might not be the person that people think of when it comes to epic religious TV projects, but he understands the importance of dramas like "The Bible."
 
He says, "I am certain that if you took Survivor, The Voice, Shark Tank, The Apprentice and all the other shows I've done, over the next 25 years more people will see The Bible mini-series than all those other projects combined. It is so important to tell these stories, and I believe we have done it well for a new generation."
"The Bible" will debut on the History Channel on March 3 and air weekly leading up to Easter Sunday.