Rolling Stones Rocker Ronnie Wood Marries Significantly Younger Woman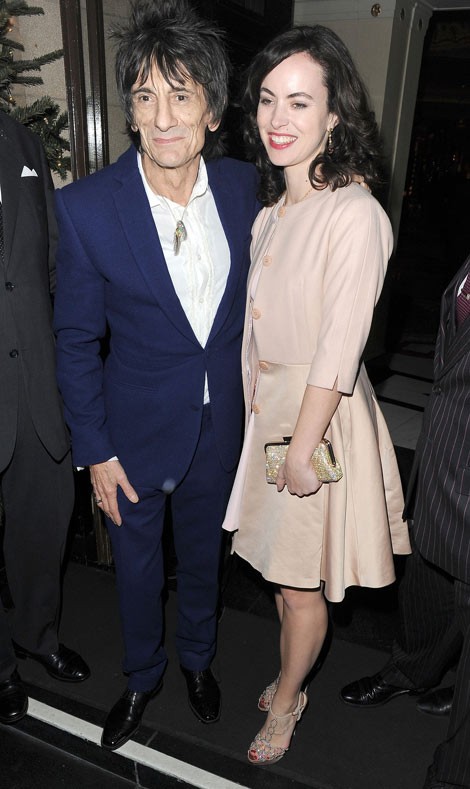 On Friday rocker Ronnie Wood married his fiancee Sally Humphreys in a private ceremony in London. Bandmate Keith Richards and musician friend Rod Stewart acted as groomsmen.
 
Paul McCartney and his wife Nancy Shevell also attended the wedding, as well as Wood's two sons, Tyrone and father-to-be Jesse.
 
According to UsMagazine.com, Wood, 65, wore a navy blue suit, while Humphreys, 34, walked down the aisle in a traditional white gown and a silver headband. If you're a rockstar or a celebrity, it's not unheard of to marry a woman half your age!
 
The couple got engaged in October. It was Wood's third marriage. He was previously married to Krissy Findlay and Jo Karslake, who he divorced last year.