Rolling Stones, Doors Release New Documentary DVDs

Eagle Vision 'the wholly-owned subsidiary of Eagle Rock Entertainment' is proud to announce the release of The Rolling Stones' "Stones In Exile," (June 22) a compelling hour long documentary look at the recording of what many rock historians call the greatest album in history: 1972's "Exile On Main Street." The packaging comes complete with 90 minutes of behind-the-scenes bonus footage.

There has been, over the years, a veritable mountain of debate, conjecture, written words and mythologizing about this most classic album. It has been the subject of books, of rumors, of innuendo, of stories that have only added to the Stones' legend. Now, for the first time, one can step back in time to the spring of 1971 and enter the villa called Nellcote at Villefranche-sur-Mer in the South of France where Mick Jagger, Keith Richards, Charlie Watts, Bill Wyman and Mick Taylor created and recorded this most classic of albums in the most chaotic of circumstances.

The footage is extraordinary. It includes interviews with all five Stones as well as sections of the long-dormant notorious Cocksucker Blues movie, which every fan has talked about, wondered about, but few have actually seen. Other key cinematic moments have Mick and Charlie returning to Olympic Studios where some of the early Exile work was laid down, as well as Mick's country estate, Stargroves.

There's also a star-studded list of contributors to this film who share their most intimate remembrances: Martin Scorsese, Anita Pallenberg, producer Jimmy Miller, engineer Andy Johns, photographer Dominique Tarlé, legendary sax man Bobby Keys and many others.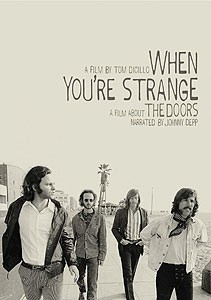 Eagle Rock Entertainment, the UK based independent, has licensed the North American DVD and Blu-ray rights to "When You're Stange: A Film About The Doors" from Rhino Entertainment. The documentary uncovers historic and previously unseen footage of the illustrious rock band and provides new insight into the revolutionary impact of its music and legacy.

Directed by award-winning writer/director Tom DiCillo and narrated by Johnny Depp, the film is a riveting account of the band's history. Produced by Wolf Films/Strange Pictures, in association with Rhino Entertainment, the 90-minute film is the first feature documentary about The Doors. Additional credits for the film include producers Peter Jankowski, Dick Wolf, John Beug and Jeff Jampol. "When You're Strange" had its theatrical debut on April 9 and will be released through Eagle Vision on standard DVD and Blu-ray on June 29th.

Terry Shand, Chairman of Eagle, said, "We are delighted to continue our visual programming connection with The Doors and to build further on our co-operation with Rhino."

Mike Carden, President of North America Operations, said, "We are very excited about marketing this film and will work hard with our sales and distribution partners to promote the DVD as well as work closely with Rhino to cross-promote the soundtrack album."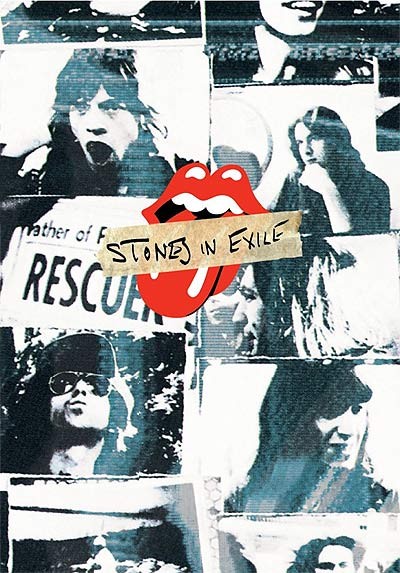 Get "Stones In Exile at Amazon!
Get "When You're Stange: A Film About The Doors" at Amazon!
Click for more great Rolling Stones pictures: