Rolling Stones Considering 50th Anniversary Tour

The Rolling Stones are in talks to stage a 50th anniversary tour in 2011, according to drummer Charlie Watts.

The rocker, who will turn 70 next year, admits the supergroup can no longer afford to make distant plans, and so they're talking about an extensive, perhaps final, world trek sooner rather than later.

Watts tells Le Parisien, "We said that if we do something, it will be next year or the year after... We've reached an age where you can't look too far into the future."

His co-founders Mick Jagger and Keith Richards will both turn 70 in 2013.

The Stones' last time on the road, the 144-date "A Bigger Bang Tour," remains the highest grossing concert trek of all time.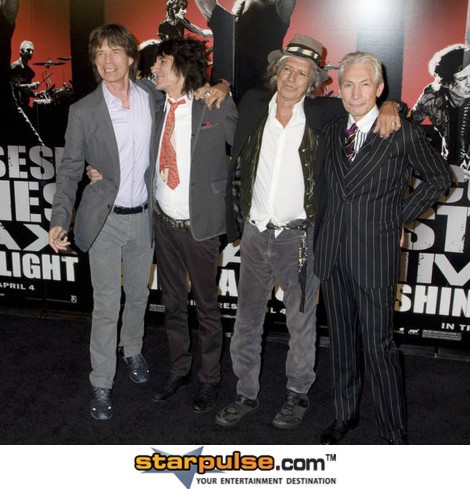 Click for more great Rolling Stones pictures: