Rohan Marley Defends Snoop Dogg Over His Rastafari Move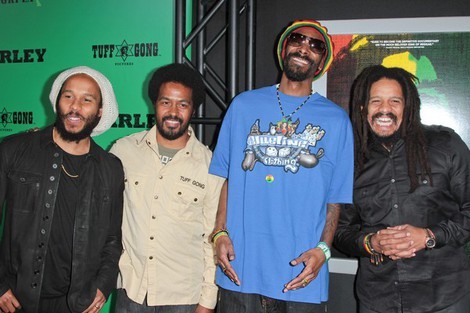 Bob Marley's son Rohan has jumped to the defense of rapper Snoop Dogg after one of his late father's The Wailers band mates accused the rapper of fraudulently posing as a Rastafarian.

Bunny Wailer took aim at the Gin and Juice hit-maker after he was anointed by a Rastafarian priest while making his first reggae record in Jamaica last year.

After seeing images of the star, who now also goes by the moniker Snoop Lion, in traditional Rastafari dress and sporting dreadlocked hair, he accused him of the "outright fraudulent use of (the) Rastafari community's personalities and symbolism."

Nevertheless, Marley's musician son is adamant his legendary father would have welcomed the rap icon into his faith.

He tells TMZ.com, "Our father's name should not even be mentioned in this issue because like a true Rasta, he would have embraced Snoop's reincarnation and welcomed the positivity. Why condemn a man for his love of Rastafari and Bob Marley?"