Roger Miller's Widow Loses Rights To Country Icon's Tunes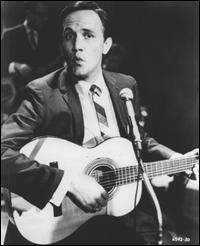 Roger Miller's widow has lost the rights to some of the country legend's greatest hits in a court battle.

In 2010, Mary Miller was declared the true owner of "King of the Road" and other songs published by the musician in 1964. She was subsequently awarded more than $900,000 in damages relating to unpaid royalties.

However, the 6th U.S. Circuit Court of Appeals overruled that decision on Wednesday, instead granting catalog ownership to bosses at Sony/ATV Music Publishing since they had previously applied to renew that music's copyright before his passing.

The ruling ends a long legal battle between Miller and the publishing giant - in 2004 a court ruled to give Sony/ATV Music Publishing executives the ownership rights to tunes the tragic star wrote between 1953 and 1963.

The iconic singer/songwriter lost his battle with cancer in 1992, at age 56.