Roger Daltrey Honors John Entwistle At London Concert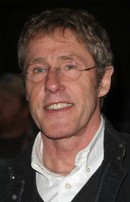 The Who star Roger Daltrey remembered the band's late bassist John Entwistle in an emotional tribute during a charity show in London on Thursday night.

The legendary rocker took to the stage for a solo performance at the British capital's Royal Albert Hall as part of his Teenage Cancer Trust gigs, which raise money for sick youngsters.

And, according to NME.com, Daltrey used the opportunity to honor his late The Who band mate, who died of a heart attack in Las Vegas in 2002.

As he thrilled the crowd by playing songs from the band's 1969 album Tommy, Daltrey told them, "Back in the '70s we used to love doing harmonies. The Beach Boys, we s**t on them. John always had the loudest voice, he had the voice of an angel. So this is for him and all those guys out there who are sent to terrible places like Afghanistan."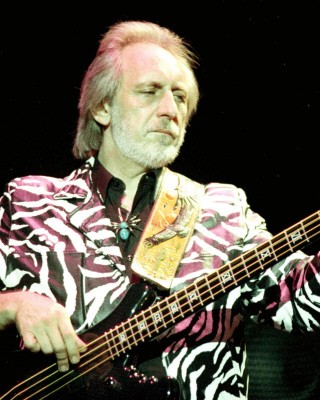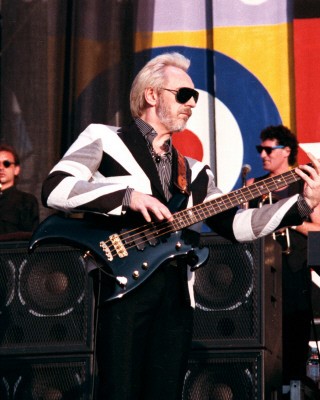 Click Here For More Who Pictures