Rodrigo Santoro Hired Nutritionist To Help With Drastic Weight Loss For 'Heleno' Role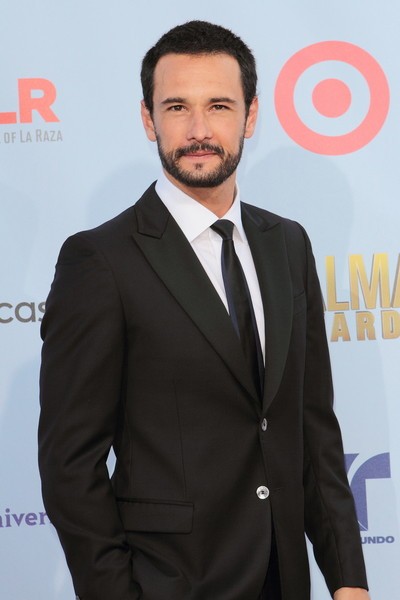 300 star Rodrigo Santoro had to call on a nutritionist's aid as he embarked on a drastic diet to portray Brazilian soccer legend and womanizer Heleno De Frieitas in new biopic Heleno.

The 1940s sports hero was a star on the pitch, but his private life was a mess and he spent his final years ravaged with syphilis. The role forced Santoro to shed the pounds, terrifying members of his family as he became more and more emaciated.

He tells BlogTalkRadio.com, "It was pretty intense. My mum was worried about me because I lost so much weight. She said, 'You look terrible!' I'm like, 'Mum, this is part of the job.'

"But I did everything very carefully. I had a doctor and a nutritionist following the whole process. I went on a very strict diet. I dropped weight and this is the third time, but it was the most extreme. I lost 28 pounds.

"I went to that place where doctors say is not healthy, which is muscle waste; after you burn all your fat you lose muscle and that's not healthy. I do not recommend anyone to do it! You feel weaker physically but I had a lot of support. I wouldn't move a lot and just stay there quietly."

And Santoro admits he didn't waste time packing the pounds back on once filming wrapped: "I was back to ice cream and pasta as soon as possible."

He isn't the only star who starved himself for a film role in 2012 - new dad Matthew McConaughey hung up his hunk status to play an emaciated AIDS victim in The Dallas Buyers Club and Anne Hathaway scared family members and friends with her drastic weight loss for her role in Les Miserables.