Rodney King Found Dead At 47 After Apparent Drowning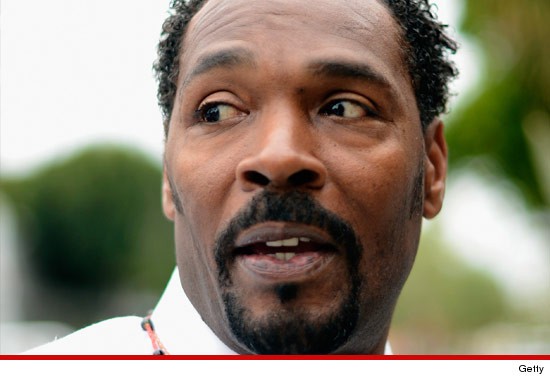 Human rights activist Rodney King has been found dead at the age of 47 after reportedly drowning in a pool. 
The campaigner's fiancee discovered his body at the bottom of a pool in Rialto, California early on Sunday morning, according to TMZ.com. 
The website reports emergency services were called to the scene and removed King from the water. They attempted to resuscitate him to no avail and he was pronounced dead at 6.11am local time. 
King became infamous as the victim of a brutal beating by four Los Angeles police officers in 1991. The assault was caught on camera but the cops were acquitted by a jury and the ruling sparked the L.A. Riots. 
He recently revisited the harrowing incident on various news programs to mark the 20th anniversary of the unrest and discuss a new TV documentary, Uprising: Hip-Hop & the L.A. Riots, which was narrated by rapper Snoop Dogg and aired in America last month. 
King struggled with alcohol issues in recent years and sought treatment on U.S. reality shows Celebrity Rehab with Dr. Drew and its spin-off, Sober House. 
Police have now opened an investigation into his death.