Rod Stewart: 'You Can't Bed Two Or Three Women A Day'

Rod Stewart has reignited his war of words with Russell Brand - he's once again cast doubt on the British funnyman's sexual prowess.

The Maggie May hit-maker famously clashed with Brand at an awards ceremony in London in 2006, when he forced the comic to back-track over boasts he bedded the rocker's daughter, Kimberly. Stewart told Brand it was wrong to brag about his womanizing, and goaded the Get Him to the Greek star to admit he "never touched" Kimberly.

Now, Stewart has taken another swipe at the self-proclaimed Lothario's sex boasts - insisting Brand's claim to have slept with 90 women in a month is impossible. Talking to Piers Morgan for his Life Stories TV show, Stewart says, "Get out of here. Not true. You can't bed two or three women a day."

However, when asked how many girls he himself has romanced over the years, Stewart replies: "I can't remember how many. I'm not proud of it."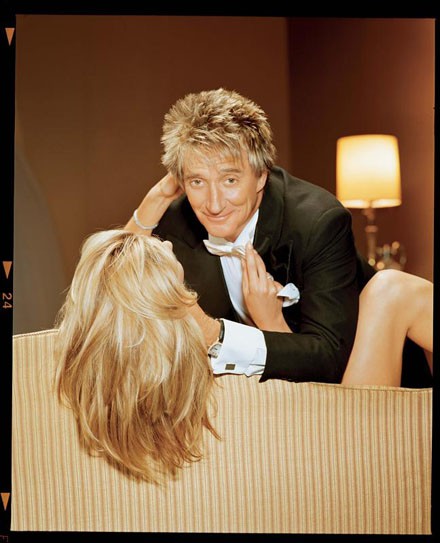 Click Here For More Russell Brand Pictures