'Rocky' Musical Headed To Broadway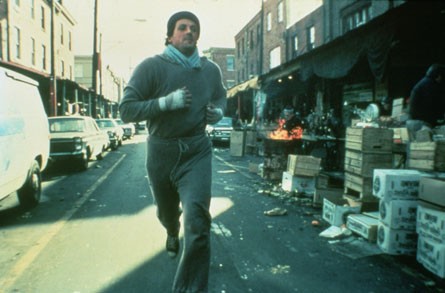 Academy Award-winning film Rocky is headed to Broadway after a deal was reached to bring a musical version to the prestigious New York stage.
Sylvester Stallone, who wrote and starred in the 1976 film, gave Germany the first look at the musical in November to positive reviews.
According to the New York Times, the Broadway show will cost $15 million to produce, after a $20 million in development fees to bring the show to Germany first.
Producer Bill Taylor said, "The title has very high recognition, so I'm sure tourists will want to see it, but we wouldn't bring it to New York if we didn't think it would appeal to traditional theatergoers.
"I'm aware that Rocky might be perceived as an odd choice for a musical, and there will be some raised eyebrows, but I think what people see will not be what they are expecting." 
Rocky will have an original score, and tryouts for the Broadway show have not yet gone underway. The production hopes to have preview performances begin next February.