Rocker Phil Varone To Front Swingers Film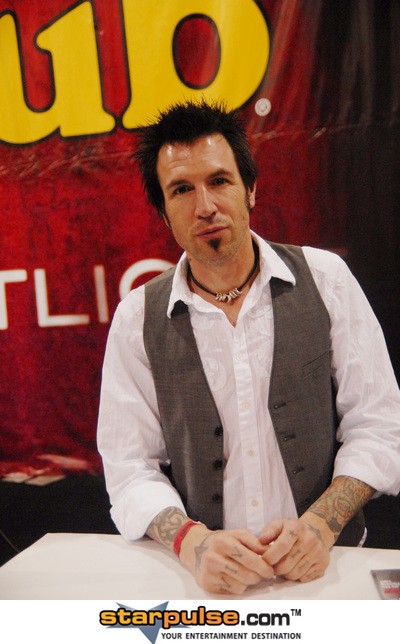 Former Skid Row drummer Phil Varone is fronting a racy new sex documentary about real-life swingers.

The rocker, who claims to have bedded over 3,000 women, assembled the swapping subjects for porn company Vivid's new film Swinging American Style: Texas F**k 'Em.

And he stars as the host of a sexually-charged game of Texas Hold 'Em, which features throughout the film.

Varone says, "Swinging American Style goes behind locked doors to show viewers what happens when like-minded couples and singles come together to explore their sexual desires and fantasies. The movie reveals how they find each other and what really happens when they get together, with no secrets left unexplored."

"Swinging is alive and thriving in America. Anyone who has been thinking about joining in shouldn't hesitate as there are increasingly more of us who want to share our sensuous sides with you, and this movie gives you a pretty good idea of the fun that we are all enjoying."